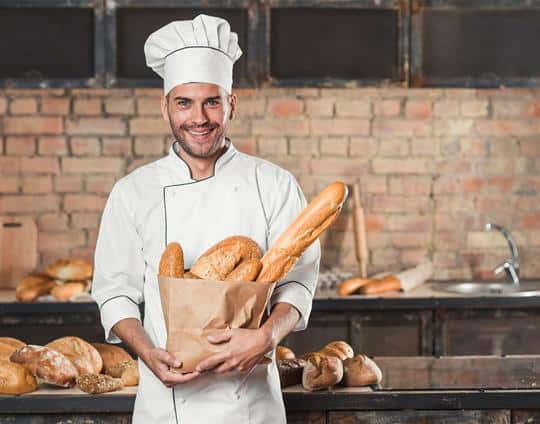 Historia Bakery Mazowsze to opowieść z emigracją w tle
Kilkanaście lat temu założyciele firmy przyjechali do Anglii. Jak wspomina jeden z nich – Paweł Podolak – za każdym razem, gdy jadł w pracy kanapki z angielskim pieczywem, przychodziła mu do głowy myśl o założeniu własnej piekarni.
W 2006 roku wraz ze szwagrem Krzysztofem Podolakiem spełnił to marzenie, otwierając początkowo niewielką piekarnię.
Obecnie jest ona prężnie działającą firmą, mieszczącą się w dużym obiekcie w Walsall i zatrudniającą blisko 70 osób.
Mając świadomość, że za smakiem polskiego, naturalnego pieczywa i ciast tęskni wielu Polaków żyjących w Anglii, założyciele postawili sobie za cel wypiek chleba i bułek zgodnie z tradycyjnymi przepisami. Każdego dnia dbają o to, by świeże, pachnące, polskie pieczywo docierało do ponad 300 sklepów na terenie Wielkiej Brytanii.